Effects and Uniqueness of Concrete
Concrete, this outstanding and inimitable living matter

Concrete is a material that is worked in an artisanal way. Pur Béton's handcrafted pieces have unique effects and more or less prominent marks from one another. Although each element is manufactured with great precision, no two parts are identical. Each one has its distinctive features, variations and charms..





Effects and uniqueness of concrete: What you need to know

The efflorescence, surface heterogeneity, porosity, hairline cracks* and mould markings are integral parts of the material. This is what differentiates it from industrial and synthetic products. The effects and patina that concrete items take on with age and use are in no way manufacturing defects.

*Hairline cracks may develop through the expansion and shrinkage phases that concrete undergoes during curing. These microcracks do not cause parts to break. They are superficial, sometimes visible and generally non-absorbent and barely noticeable to the touch.





| | | |
| --- | --- | --- |
| | | |
| Mould markings | Porosity on edge | Hairline crack |
| | | |
| --- | --- | --- |
| | | |
| Mould markings | Surface irregularity | Mould markings |
High-density fibre-reinforced concrete (HDFC)
Our high-quality blend is a custom formula that we have refined over the years to obtain very clean molded shapes and a natural finish. Local sourcing has always been an important factor in the selection of our raw materials.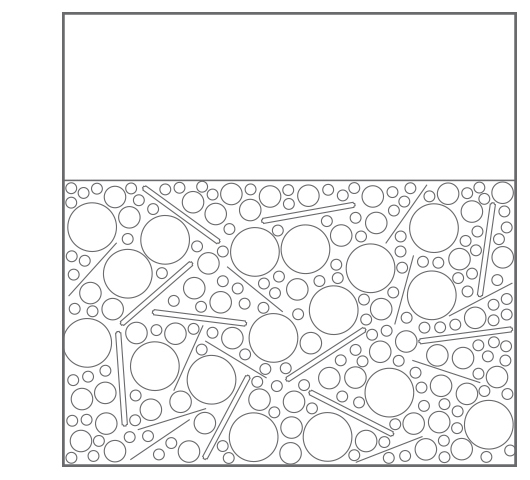 By weight, our mix is 85% locally purchased

40% recycled post-consumer materials

Water-cement ratio .26

PVA fibre 1% to 3% per volume according to the type of piece to be produced

Aggregate max 0.8 mm

Colour: added pigment in the mass

Compressive strength between 70 and 90 MPa

Flexural strength between 10 and 15 MPa depending on the % fiber and water / cement ratio used

Weight 11.6 pounds per square foot with a 1-inch thickness
For more information about the Handcraft Manufacturing Conditions, please read our Terms and Conditions.